Success
Congratulations to two BFSDoArt art history students who have been accepted into art history graduate programs.
Jessica Golden, BFA in 2D and Art History minor, was accepted into the MA program at the University of Georgia, Athens.
Virginia Angles, BA in art history, was accepted into the MA program at Georgia State University, Atlanta.
---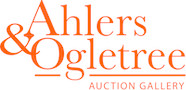 Lauren Davis, a graduating double major in studio and art history, just secured a job at Ahlers and Ogletree Art Auction Gallery in Atlanta.
Graduating art history major Lindsay Deblasio was offered an internship at the Cornelius Arts Center in North Carolina.
---
Jessica Burke was a Visiting Artist at Plymouth states University in Plymouth, New Hampshire from April 9-11. She also had an exhibition there, did an artist talk and studio visits.
She will have a solo exhibition, Jessica Burke: Pop Portraits, in Chapel Hill, North Carolina, April 1 through June 5.
At the 25th National Drawing & Painting Exhibition, Notre Dame of Maryland University, Baltimore, Maryland, Jessica Burke was awarded Best in Show and a Purchase Award.
---
Kimberly Riner will be featured at Art Fields in Lake City, SC.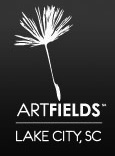 "ArtFields® is a unique Art Competition and Celebration to be held in the historic community of Lake City, South Carolina. This 10-day event features live music, dancing, and delicious Southern foods. … It is designed to provide opportunities for the cultivation of artists and to offer educational and arts programs for the benefit of the public."
---
Dr. Julie McGuire's "Fun House" was published in the 2014 Spring Issue of arts journal Number: Inc, and her article "Face to Face: Artists' Self-Portraits from the Collection of Jackye and Curtis Finch, Jr." was accepted for the Summer Issue.
---
Sarah Bielski's piece "Goalie" was accepted into the Ceres Gallery 11th National Juried Exhibition in New York, NY. The show was curated by Lauren Hinkson, Assistant Curator of the Guggenheim Museum, NYC.
---
On Saturday, April 5, Sweetheart Circle will come alive as nearly 5,000 people gather to celebrate visual and performing art at the 32nd annual ArtsFest. This free festival, hosted by the Betty Foy Sanders Department of Art at Georgia Southern University, welcomes the community to become an artist of their own at our ArtStops while enjoying performances, food, and the local Artist Market. Festivities will take place from 11 am until 5 pm. 
"ArtsFest is way more than just an arts festival, it is a wonderful way to meet others in the community while learning to truly appreciate both visual and performing arts!" explains Lauren Mullins, Public Relations Intern for ArtsFest.
This year, ArtsFest invites patrons to watch an igniting display as our headline performers, Balefire, bring the magic of fire dancing from Atlanta. Gather around the community stage and rock out with the rising stars of Pladd Dot Music's School of Rock and watch the Georgia Southern's Mischief Makers in their performance of trickery.
Creative juices will be flowing through Sweetheart Circle as festivalgoers create their own artwork at 30 different ArtStops. With more community and organizational involvement this year than ever before, we are thrilled to introduce many new ArtStops alongside our community favorites. ArtStops allow participants to explore types, techniques, and art media while learning about various subject matters not always pertaining to fine art. Patrons can paint, sculpt, measure a fish, fractalize art, create paper flowers, tie-dye an ArtsFest t-shirt, graph sound waves, learn to dance, and much more - all for free! Not to mention, guests can grab some grub and admire one-of-a-kind artwork made by local Artisans in the Artist Market.
"Not only is ArtsFest quite possibly the largest public service event Georgia Southern offers, it provides a platform for our budding performers to build confidence in a social setting and our young artists to exemplify problem solving skills by offering multiple perspectives through creative thinking," says ArtsFest Director Stephanie Arends Neal.ArtsFest is a non-profit event made possible by community and student volunteers. The Betty Foy Sanders Department of Art takes prides in giving back to the local community while offering events and services to provide students with valuable professional and leadership experience. ArtsFest'14 is supported in part by Georgia Southern University's Campus Life Enrichment Committee, Averitt Center for the Arts, Campus Evolution Villages, Pizza Hut, and Wal-Mart.
For a complete list of supporters and festival guide visit ArtsFest at GeorgiaSouthern.edu/ArtsFest.
–
ArtsFest'14 design by Graphic Design student, Brittni Favorite
---
First & Last Name:

 Steven Dendy

Degree & G

raduation Year:

 1994 B.S. in Printing Management (now referred to as Graphic Communications Management)
Where are you currently working?  Huhtamaki, currently in De Soto, KS
What types of jobs (& where) have you held in the past?  I worked for a couple of years in the Eagle Print Shop on campus running the printing presses and copy machines.  Upon graduation I went to work for Rock-Tenn Company I held numerous jobs from Quality Coordinator, Traffic Manager, Assistant Plant Manager and Plant Manager.  In 2001 I became the Plant Manager for Paris Packaging in Andalusia, AL held this positions through a couple of acquisitions, the last one being with Huhtamaki.  Most recently I have been promoted to Director of Operations – Folding Carton for Huhtamaki where my responsibility will be overseeing four folding carton plants (Andalusia, AL , Paris, TX, Hopkinsville, KY and Franklin, OH)
What is your favorite part about your job? Working with people.
Recent Successes? Promotion from Plant Manager to Director of Operations Folding Carton
Current Projects? Optimization of Folding Carton Production through four plants for optimal production and customer service.
Where &/or how are you inspired?  I was raised around printing and folding cartons.  I loved going to the folding carton plants with my dad.  I worked out in the plants while going to college in the summer and love working with the people on the machines.  I am inspired by the production people in my plants from the lowest paid worker to the plant managers.  These people are the reason I go to work every day.  I love seeing what you can do with ink and paper.  The challenge of a new account and delivering the product to the customer,  meeting or exceeding their expectations that is what keeps me going.
Most memorable moment/experience studying your degree at Georgia Southern?  Taking the introduction to Printing Management and the conformation that I had chosen the right major for my degree and career.  Any day in the computer lab with Dr. Jim Holmes!
If there was one thing you wish you knew before you graduated what would it be? That Snooky's would close!  I would have eaten there more often!
Where would you like to see yourself, career-wise, in 10 years?

I just achieved what would have been my 10 year goal.  Now I would like to see our organization as the number one food service packaging provider in the US.

Favorite program/machine to use, and what it is used for?

  Any wide web Flexographic printing press or Lithographic printing press.  Nothing is better than the smell of blanket wash in the morning!

Anything else you'd like to tell us, your peers and/or future students? 

Realize that Georgia Southern University gives you the knowledge for your career.   It is your hard work and determination that leads to success in your career. 

Favorite color?

 Blue
---
Alumni from the Betty Foy Sanders Department of Art are advancing their professional careers through residences, exhibitions, and more! 
Alla Parsons, Master of Fine Arts Alumna and Artist-in-Residence at the Danville Museum of Fine Arts & History has a solo exhibition, 'Magic Realism' at the Danville Museum in Danville, Virginia until May 25, 2014. Additionally, one of Alla's watercolors was accepted into the Virginia Watercolor Society Juried Show in Lynchburg, Virginia.
Kristina (Brennan) Hall, Master of Fine Arts Alumni, has been actively involved with Gilmer Arts in Ellijay, Ga. She recently served as the juror and gallery designer for the National Exhibition "Work of Nature," and she is continuing to work on her own bodies of artwork. One inspired by her time at Georgia Southern University and the other is from living in North West Georgia.
---
Congratulations to the Betty Foy Sanders Department of Art Alumni who have accepted new jobs!
 Brittany Linares accepted a new job as Webmaster for the Center Rural & Minority Health at Georgia Southern University
 Lucy (Guest) Bennett ('08) accepted a new job as Deputy Editor for A Practical Wedding.
 Brian Dent has received a new job at Stratix Corporation as a Staging Technician (Through TRC Staffing).
 John Duncan ('08) has a new job as Senior Graphic Designer at Source Outdoor Group.
 Matthew Rodgers ('11) is now a Motion Graphics Designer at Ocozzio.
 Matt Jones ('08) accepted a position with the Metro Atlanta Chamber as a Graphic Designer.
 Russ Pate ('12) is now a Communications Designer with a leading design agency, Wier / Stewart, in Augusta, Georgia.
 Jessica Rycheal ('11) has moved to Seattle, Washington with her new job at True Fabrications as a Graphic Designer.
 Callie Prickett ('09) is now focuses on Design/Marketing with her new position at Stream Realty Partners.
 1996 Graphic Communications Management alumni, Courtney (Fisher) Witter, is the owner and designer of Paper Court Press, which features graphic design business specializing in brand identity, customized stationery, and mobile device accessories.
---